Description
【HIGH WEIGHT CAPACITY UP TO 352 LBS】- The thick EVA board and heavy-duty steel chains can hold weight up to 352 lbs, which makes the swings seats safe to play for both adults and children ages 3 and up. (Attention: children should use the swing under adult's supervision)
【FLEXIBLE & NONSLIP SEAT】 – Soft, flexible EVA swings seats gently conform to your bottom for a comfortable feel. Wide, frosted board(26.38 in. x 5.51 in.)makes you sit more comfortably and wobble more steadily.
【EASY ASSEMBLY】- 4 hanging straps and 4 carabiners are contained for easy installation. Just attaches the swing to any swing set, play set or ceilings via hanging straps and carabiners.
【PARTIALLY COATED CHAIN (ADJUSTABLE)】- Galvanized steel chain is partially plastic-coated (length: 70.87 inches/per) to ensure comfortable and firm grip while preventing little hands from getting pinched, and stands up to harsh weather if used outside.
【2-SWING SET】- This swing set includes 2 swings, 4 carabiners and 4 hanging straps, so you can spend quality time playing swing with your little one. Swinging promotes kids' body balance, exercises their motor skills while having fun and releases adults' stress.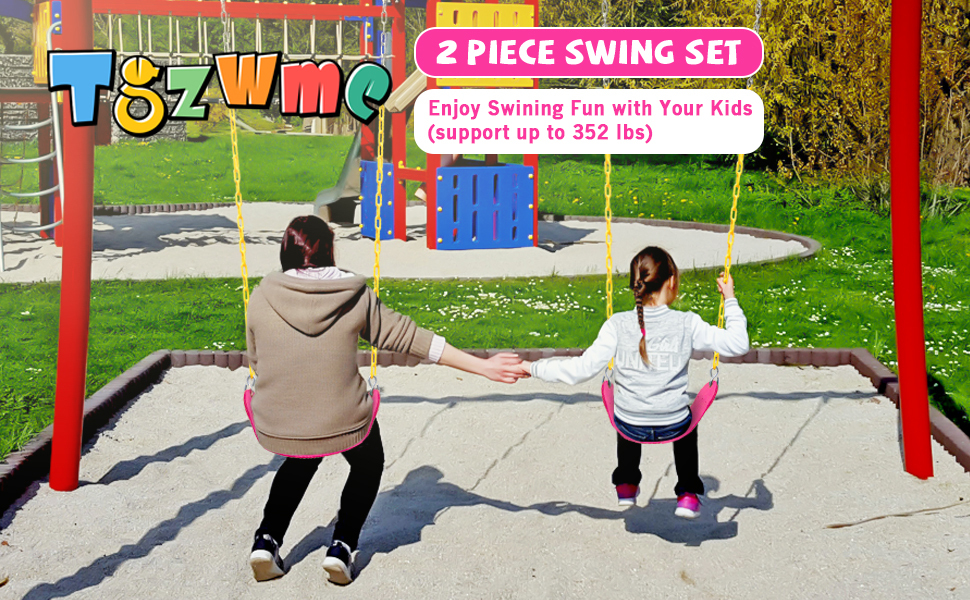 2 Pack Swings Seats
This swing set comes with 2 pack of swings seats, allowing parents and children to enjoy the childhood joy of swinging together! Flexible EVA seat is comfortable to sit on. The partially coated chain is very comfortable to hold and will not let children's fingers get caught in the chain.Easily attach to any play set or ceiling.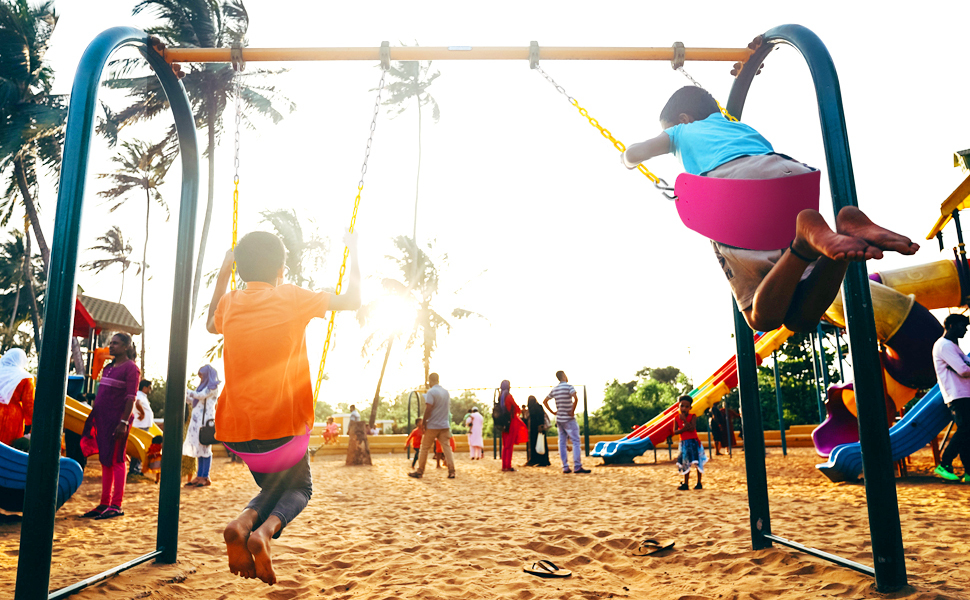 Specification:
Material: EVA
Length of chain: 70.87 in.
Size of seat: 26.38 in. x 5.51 in.
Package included: 2 x swings, 4 x carabiners, 4 x hanging straps
Related products