Description
【Strong and Durable Climbing Holds】: Made of high quality plastic resin, weather resistant and won't crack or fade, textured foot and hand grips make it easier for kids to grip and climb up
【Get Your Kids Active】: Comes in 10 bright colors and feature multi size and shapes for building a unique rock wall to encourage children to be active, exercise kids' strength, balance, agility, flexibility and enhance their confidence
【2 Inch Hardware Included】: Kit includes 32 various color climbing rocks, 32 2.8" Bolts(M10), 32 Flat Washers, 32 Weld Nuts and Hexagon Wrench, designed to be mounted on boards up to 2 inch thick
【Rock Wall Indoor and Outdoor】: Easy installation making it possible to build a rock wall in children's room and outdoor playground such as jungle gym, tree house, swingset, etc. it's really a great addition to your backyard playset
【Sturdy Enough Up to 230 lbs】: Our rock wall grips are strong enough to hold toddlers and adults who weigh less than 230 pounds, which allows you and your child/grandchild spend quality with each other
Have you ever troubled with finding a fun activity for you and your kids? We'd like to say that ROCK CLIMBING is a great choice.
Help children exercise their strength, endurance, balance, agility, flexibility and enhance their confidence.

Encourage boys and girls to get active, improve kid's concentration, focus and learning abilities.

It's a mix of exercise and fun. Having a good time with your children, grand children instead of being couch potatoes.

ROCK WALL CLIMBING HOLDS
Designed specifically with kids in mind: bright colors, fun shapes and skin-friendly texture make our set a great hit with your children and grand children.
Ideal swing set accessories and jungle gym accessories. Building a rock climbing wall for your little kids with imagination is really interesting and challenging.
√ Great Quality

√ Easy to Install

√ Exercise and Fun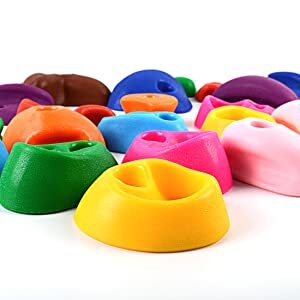 Skin-friendly Texture
High quality resin plastic is weatherproof and won't fade, offers long lasting performance.

Skin-friendly texture make these hand and foot grips easier for kids to grasp while climbing.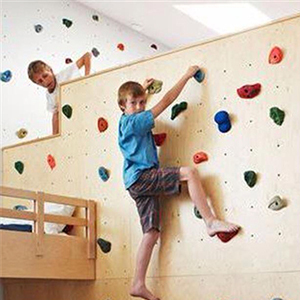 Kids Rock Climbing
A rock wall will make kids enjoy being physically active and it will be helpful to encourage them to exercise rather than playing computer games.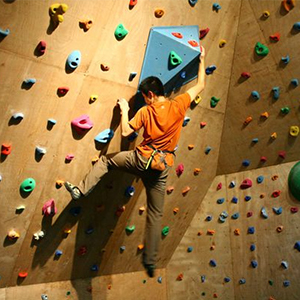 Adult Rock Climbing
It's a great way to exercise and spend quality time with your kids as well.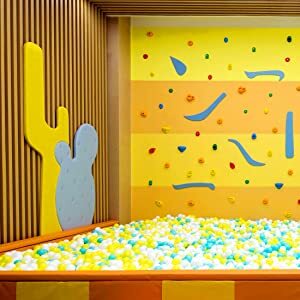 Indoor and Outdoor Use
A great addition to children's room, playground swing sets, jungle gym, tree house and etc.
Related products