Description
✔️ 20 PCS Kids Tent Camping Set – This camping equipment is made of high quality ABS and PP materials. It has HR4040 & EN71 & ASTM Certification. Best gift for children!!
✔️ Contains tools for little campers or hikers to to set up camp adventure:Tent, Gas Stove,Oil Lamp,Telescope,Multi-Function Whistle,Cooking Pan,Shovel,Watch,First Aid Kit,Kettle,Plates.Enjoy the most fun parent-child time together and satisfy children's unlimited exploration and curiosity about nature.
✔️ Pop-up foldable tent for easy placement and installation.You can guide your child to learn how to build a children's tent, improve their hands-on ability. So that they have their own secret base, reading, thinking and playing integration.
✔️ 4-in-1 emergency response whistle has the functions of a flashlight, thermometer and compass. Children can use more imagination and enhance their survival skills in outdoor adventures.
✔️ Camping stove and oil lamp requires 2 AA batteries(not included).Recommended for children over 3 years old.Note:Please take out the battery if the product is not used for a long time.
✔️ ALL in one pretend play camp set: perfect for a pretend or a real outdoor camping trips.This camping kit encourages kids for outdoor play, imaginative play, an interest in science, appreciation for nature.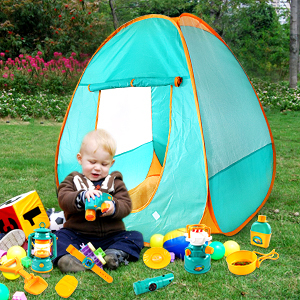 Product Description:
Product Name: Tent Camping Set for Kids.
Recommended Age: 3+.
Package Includes: 1 x Tent, 1 x Gas Stove, 1 x Oil Lamp, 1 x Telescope, 1 x Multi-Function 4-in-1 Whistle, 1 x Cooking Pan, 1 x Shovel, 1 x Watch, 1 x Kettle (can't hold water), 2 x Plates.
Note: Gas stove & oil lamp do not include batteries.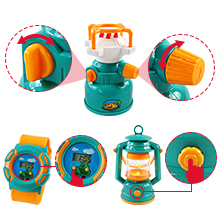 Battery Powered
The oil lamp and the gas stove need to be loaded with the battery to light the lamp (excluding the battery). The watch can display the date and time and can be adjusted by the two buttons below the display (including the battery).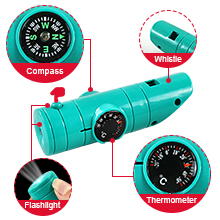 4-in-1 Whistle
An item with both whistle, thermometer, compass, and flashlight function, which is very practical, allowing children to understand and recognize these things and know their usefulness.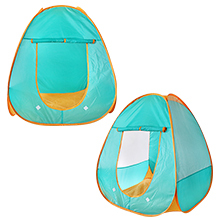 Tent
A play tent for kids, foldable pop-up tent, very light and convenient, which allows kids to have their own space and does not take up too much space after folding.

Related products